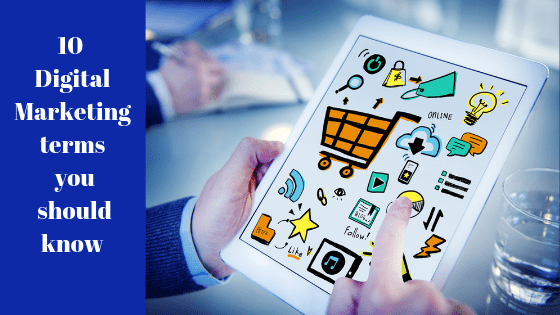 The digital world is full of marketing terms and acronyms like ROI (return on investment), CPC (cost per click), CTR (click through rate), KPI (key performance indicator) and countless others.
It becomes a little overwhelming. You start to feel like you're reading a different language. But what is this new language trying to tell you?! We're here to decipher the code and put it into your terms. Let's get started.
1.       KPI – Key Performance Indicator
KPI's appear in all types of marketing and businesses use them to measure the success of their campaigns. Your KPI can be any type of analytic like a click through rate, engagement rate, bounce rate and so on.
2.    CPA – Cost Per Acquisition
This is a metric used to determine how much it costs to acquire one customer. You can calculate this by dividing the total cost of your campaign by the number of conversions. This metric is important because it actually shows you how much you are spending per conversion. If this cost is too high, you should consider reworking your marketing campaign.
3.    Lookalike Audiences
Lookalike audiences are built using email lists. This is a way to target users that are similar to the ones you already have. You can upload your email list to your Facebook ad campaign and it will take these emails and find similar users to target. You can even exclude the emails that you upload if you do not wish to advertise to current customers.
4.    A/B Split Testing
When running any type of advertisement, it's best to split test. This means you will have 2-3 similar ads that are all running at the same time to see which performs best. You can run the same image and switch up the copy or vice versa. A/B split testing will help you better target your audience by showing you which advertisement people liked more.
5.    CPI – Cost Per Impression
CPI measures how many times your ad appears on a site whether or not the users actually sees or interacts with it. This is similar to the marketing term "reach" but reach measures how many people see your content and impressions measure how many times your ad or content was displayed.
6.    CTR – Click Through Rate
When running a social media advertising campaign, the click through rate shows how many times an ad was clicked on by users. In order to calculate your CTR you will need to take the total number of clicks your ad received and divide it by the number of times it was shown (impressions). Then convert that number to a percentage.
7.    Engagement Rate
Blog, Facebook posts, tweets and photos on Instagram all have engagement rates. This is how much users are interacting with your brand. How many comments did you get on that post? How many shares did that blog receive? Usually the higher your engagement rate is, the better your content is – which is great for SEO.
8.    Remarketing
Chances are you have seen remarketing almost every day. If you are shopping online and are viewing a pair of shoes, this pair of shoes will most likely show up again on another website you visit. Remarketing is a tactic used to get customers who did not make a purchase back to your site.
9.    B2B and B2C
Business to business (B2B) and business to consumer (B2C) are two marketing terms that describe who businesses interact with. Do you market to other business or directly to consumers – our social media experts can help you decide which platforms your business should be on. You strategy is going to look a lot different if you are targeting customers instead of businesses or decision makers.
10. CTA – Call To Action
A call to action is usually a button used to get your customers attention and make them click, purchase, give their email or any other action you want them to take. A call to action can be used in social media advertisements, email campaigns or on your website. Your CTA should be big, bold and be able to grab your customers attention. An effective CTA is also short, sweet and to the point. When someone lands on your website they should immediately know what action you want them to take whether it is to shop a sale, enter their email or browse your newest products.
Leave a reply