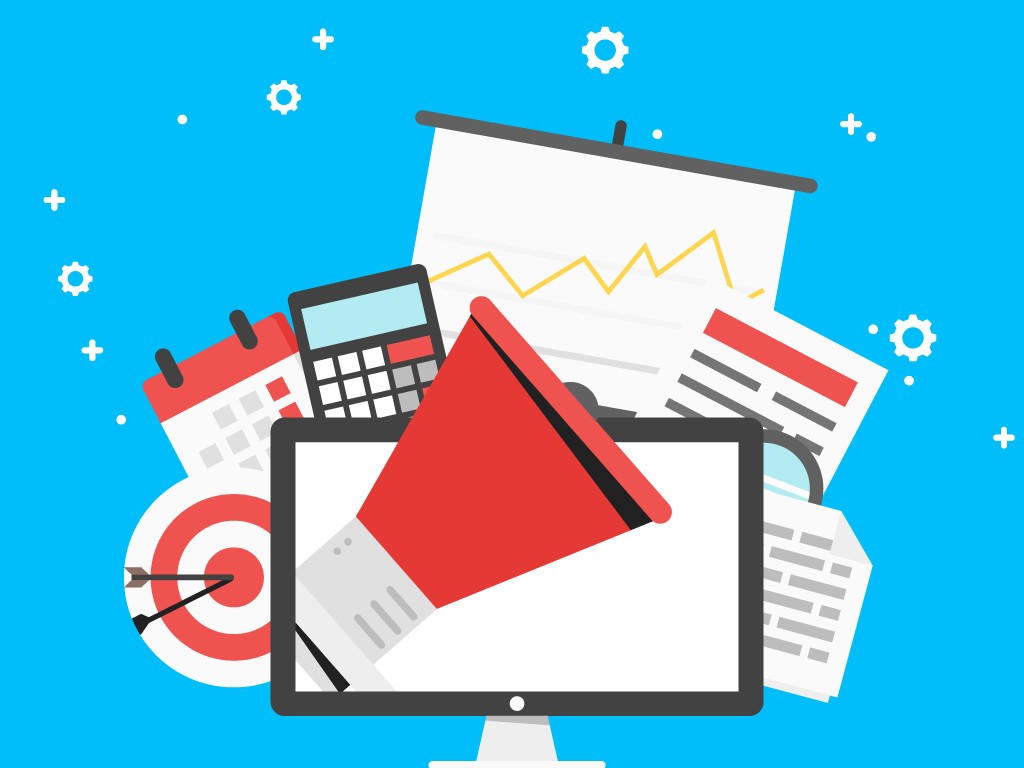 2019: Tips for Social Media Marketing
Building a brand using social media might feel like a massive undertaking, now in 2019, with all of the platforms available to you. But it's easier than ever to use social media to connect with people and grow your brand organically. Whether you're just getting started or have been active on social media platforms for years, there's always room for improvement. 
However, there are simple steps and tips you can use to ensure you take advantage of social media to have a high success rate and this time of the year it's the perfect moment to review your existing social media marketing strategy and to find out what works and what can be improved.
This article will help you take your social media marketing to the next level,so, let's get right into it;

Proven SMM Tips in 2019 (for any platform)
Come Up with a Social Media Plan for each platform
Many businesses dive into social media marketing without any strategies. Wrong.
Before you launch your sites, you should be able to answer questions such as, "What social media platform features match the needs of your target market?" to simple questions like "What are you doing in social media?"
If you are still not in a position to answer the above questions, it's time to come on board and start over. Start with planning a strategy that your team can refer to. Know that: For most businesses, particularly small businesses, trying to tackle a new strategy on five different social media networks often results in doing a mediocre job with little to no results.
It's Hard but be consistent
How consistently you post should be specific to each social media site you're utilizing. Some platforms like Twitter and Instagram Stories require you to be active multiple times per day to get the maximum potential from your audience. Other post types, like regular Instagram Posts and Facebook updates, don't have as much urgency and can be used less sparingly.
You can also notice;
How often you should post in every social media channel
The kind of content to publish
A day to outreach social media influencers
Your followers are following thousands of other people. If you are not consistent in publishing new content, you may be forgotten.
It's tempting to present your brand in multiple social marketing networks to reach a bigger audience.
However, dancing to many weddings at the same time never has any great benefits. High quantity can easily lead to losing quality. Quantity makes it about numbers and a certain number of posts every day.
Quality content is;
Entertaining
Relevant to your audience
Helpful
Ask yourself: What's trending?
Once you have your key messaging determined, keep an eye on popular trends emerging on each platform. If you notice a pattern or strategy rising in popularity and it aligns with your messaging, then it's a great idea to capitalize on it to drive engagement.
Be wary of jumping on board every new internet trend you see. Creating posts that don't align with your overall messaging to appear relevant is a quick way to alienate your target audience. You never need to create a particular type of content just because you see other brands doing it.
This is why it's so essential to create a focused message that you can use as a baseline against which to measure all of your future social media posts.
Your Audience needs you, and you need your audience
Engaging with your audience is a game changer in social media marketing.
Stop being the firm that only shares links all day. Find ways to increase interactions with your audience every day.
Respond. Social media is two-way traffic. Respond to new followers, answer any queries, and address arising matters timely, like and comment on other posts.
Tag. Adding a personal touch on social media makes it very powerful. You can do this by tagging interested individuals on a post they may have shown interest in when posting.
Use hashtags. Find valuable hashtags to save your followers from all the social media noise. Decide on a list of hashtags to use in your business in advance. They make your content in social media more visible.
Link. For successful social media marketing, you have to encourage your audience to take action. Link your posts to other calls-to-action (CTA), website or blogs; otherwise, users do not know what you require of them.
Stories, stories, stories
Stories are everywhere! Visual content in a vertical format that usually lasts for 24 hours became popular from Snapchat and it soon was copied by Instagram to turn into a global trend for people of all ages. Snapchat may have struggled since then to remain relevant, at least in the way that it was known for, but we've already seen Stories to Instagram, Facebook, Youtube, and just recently, LinkedIn.
There are currently more than 400 million people consuming Stories on Instagram on a daily basis, while Facebook is trying to integrate Stories to our daily routines.
Don't forget it!
Technology is changing the world, especially in the world of social media marketing.
Thousands if not millions of people spend a substantial part of their time flipping through their phones. You should, therefore, take advantage of that and market your products and services through the platforms.
The process can be hard, but the results are worth grinding for. Use the above tactics to tune your social media marketing strategy until you come up with a winning strategy.
Leave a reply