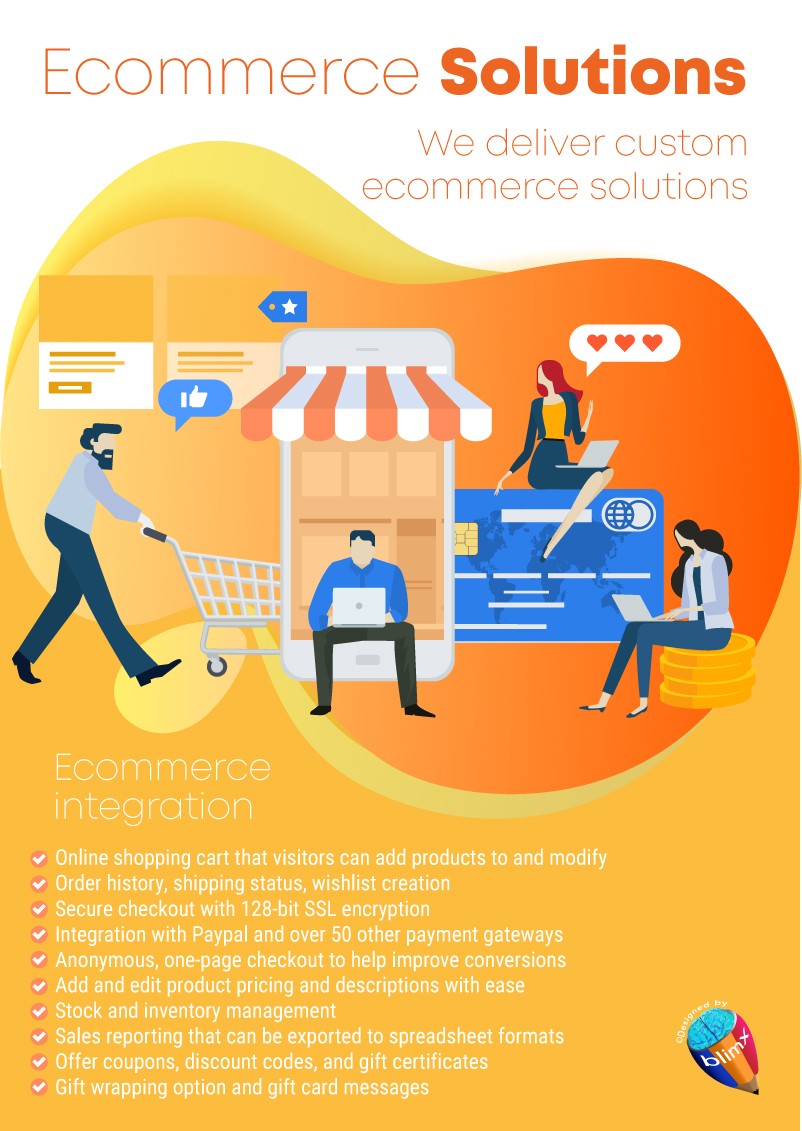 Ecommerce Solutions
Trying to choose the best ecommerce software so you can sell online?  You've come to the right place.
In an online world filled with stylish shops and stores, your business needs the best ecommerce software it can get. Choosing the right software for you will help make a real impression – and lots of money too.
After all, US shoppers spent over $453 billion online in 2017 – a massive 16% increase compared to 2016.
To grab a piece of that pie, you need an ecommerce solution.
What are ecommerce solutions? An ecommerce solution is specialized software which helps you sell online. You don't need any tech skills because it's designed to give you all the tools you need. There are hosted and self-hosted versions depending on your store's needs.
There's just one tiny problem, though – how do you pick the best ecommerce software for you?
There are lots of ecommerce solutions out there, and all of them promise to make building an online store a walk in the park. Even less helpfully, they also seem to offer similar tools and features.
With all three ecommerce solutions listed, you can:
Build a functional online store very quickly (usually in a couple of days)
Get help from teams of support staff through various support channels
You also won't need to:
Know how to code (though it can help, it's not a necessity)
Hire expensive developers
Manage the technical parts of operating a store (hosting, security, coding, etc)
Let's take a closer look at the best ecommerce software available in the market today.
Leave a reply