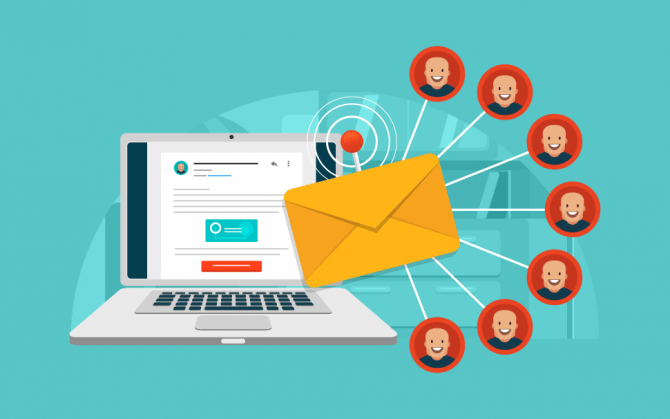 Email marketing is far and away one of the most effective ways ecommerce store owners can drive sales. It's one of the few marketing channels where you own your audience—they've already opted in to hear from you and it didn't cost you to reach them. So it makes sense that email is a high priority for many new and growing online stores.
But it's all too easy to forfeit email as an effective and profitable channel by sending uncompelling emails to the wrong people.
Great email marketing is timely, relevant, and personalized, so a good place to begin is understanding the core types of emails you can send to customers. By and large, there are three main categories of emails you can send:
Mail Communication Connection message to mailing contacts phone Global Letters Concept
Transactional emails, which include receipts and other post-purchase updates
Promotional emails, which include sales emails, new product announcements, and newsletters
Lifecycle emails, which are based on a customer's behavior (e.g. sending an abandoned cart email to customers who didn't complete their purchase)
In some cases, when you send an email is just as important as what you send. Finding the right time to send email campaigns starts with knowing your customers and testing to see what works.
For online stores, the best starting point for marketing emails is to find out when your peak purchase times are. When during the day does your store sell the most? That information gives you a window into your customer's habits and schedules, so it can inform your email marketing strategy.
You can track peak purchase times with Google Analytics, as long as you're set up for ecommerce. If you aren't, check out our article on using Google Analytics for ecommerce.
Leave a reply