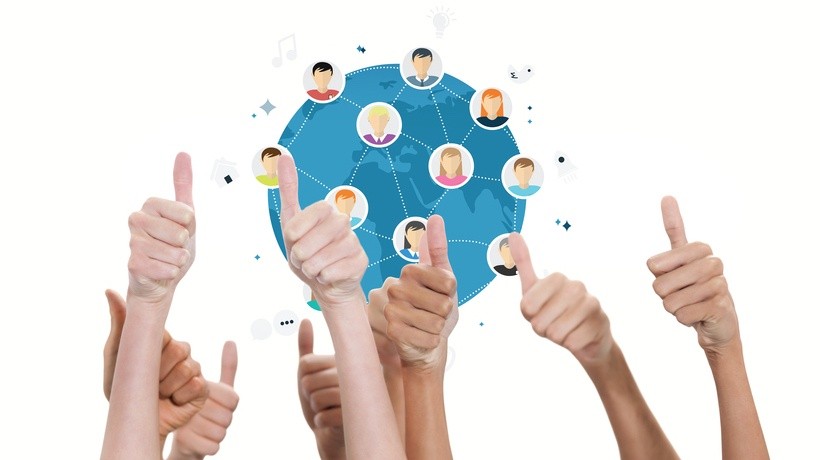 Facebook groups
Facebook groups allow you to create-manage groups of people and participate in them on a particular topic in a bidirectional way, unlike the Fanpages in which the communication is unidirectional and do not allow almost interaction with users.
For social demands of people who use Facebook.
That is, ideas that had become necessary in this social network because of the tendency of its users.
For creating new competences towards other types of social networks such as whatsapp
As an alternative to FanPages
Advertising on Facebook has become a great pillar for its economic sustainability, since the company went public, Facebook successfully tries to monetize its services through advertising within its network and in the so-called Fanpages or Pages. A good resource to spread your business among the users of this network are the fanpages but you should not forget that there are Facebook groups that will make it possible to reach your target audience for free and much more personal.
Since Facebook made this tool available, the publications and advertising inserted in the fanpages or in the timeline has dropped from almost 100% to 6% in the visualization of users. In addition, another advantage of fanpages is that when you share a publication within the group, all members will receive a notification, the power of diffusion in the groups is therefore greater and has more guarantees that your audience will notice your presence in the network. That is why to spread your business on the network and reach a greater number of people you must use your Fanpages page but you will also have to combine it with a Facebook group in which your target audience can participate and be part of your publications. a much more effective way.
Facebook Groups will serve you for:
Share information and maintain contact with the members that belong to the groups to which you are united
Communicate through Group Chat with any member.
Generate content and that members can collaborate
Have more display in your publications than with fanpages
Stream live via "live streaming". Now you can even send him a video while you talk to them!
Know what your target audience is
Analyze and measure the activity of Facebook groups using statistics
Leave a reply