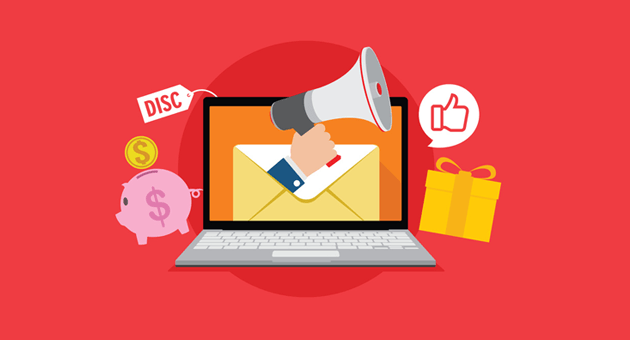 Five key tips in your email marketing strategy
Email marketing is a communication strategy to get customers through the use of electronic messaging services. The email marketing provides a direct communication with the user that allows to adapt the product to each consumer.
This technique can generate very good economic results to companies is used in the best way possible and without falling into perfectly avoidable mistakes. Therefore we present some recommendations to make good use of email marketing:
-Improve communication strategy by email. The merchant must carefully develop and plan the communications that he is going to make via email. These communications must respond to the needs of the audience to which it is addressed. In no case should promotional messages be bombed without knowing the type of recipient that is addressed. You can develop surveys, newsletters, loyalty programs, etc. to meet the audience.
-Segregate subscribers. 4% of merchants who use email employ customer target segmentation. Brands, once they know the needs and tastes of their subscribers, should send personalized emails, not only in the content, but also in the quantity. As mentioned above, emails should not be bombarded unless the user wants to receive them. According to the Quick Sprout marketing strategies analysis tool, 60% of people who find irrelevant emails end up eliminating them. Meanwhile, 27% goes even further and ends up unsubscribing from the mailing list.
-Be attentive to all customers and all devices that use. Brands and merchants should not only pay attention to the customers themselves, but to the medium in which those customers move. It is not the same to send an email that will be seen on a computer to which it will be from a mobile phone. The merchants should pay special attention to this last device for its obvious use by the customers. The messages must therefore be adapted to small screens. Currently, most messaging services are adapted to smartphones.
-Prevent and take a time. In no case can a campaign to promote a product or service be carried out through the email that has been prepared in a matter of minutes. Promotional campaigns must be done with time and calm, developing innovative messages and slogans breakers; creating images that are attractive to the consumer. The consumer should remain in the messages when he opens it and, if possible, should see all the content. For this to happen, the content must be attractive. And to be attractive it takes time and effort.
– Focus on subscribers and potential customers. It is true that you should always take care of who is already a regular customer of a certain business or brand. However, strategies must always be drawn to attract the attention of potential clients; that is to say, of those users who can get to acquire the product of a merchant in the future.
Leave a reply