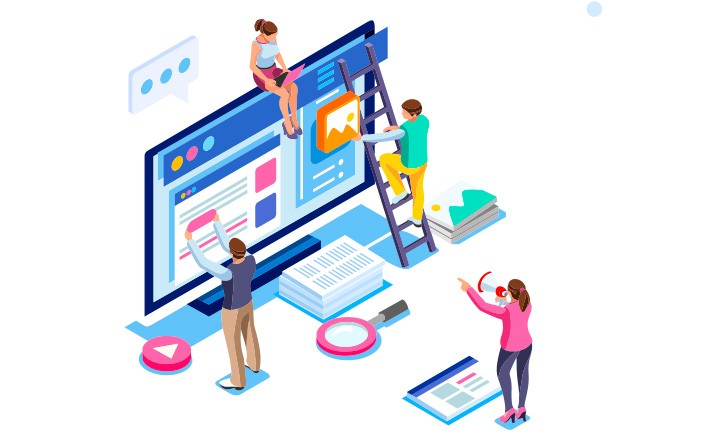 How to Advertise on Google
With 40,000 search queries processed every second (yes, you read that right), Google's strength as a search engine is unquestionable. With so many people flocking to type their life's biggest questions into that waiting empty box – from locating the nearest paint supply store to how to perform CPR on a pet gerbil – there's a massive built-in audience for your small business out there, just waiting to be accessed. Google helps you tap into this market through Google Ads (formerly known as AdWords), the platform you can use to move Internet browsers from the search engine results page (SERP) straight along to your website, by strategically placing ads relevant to exactly what a potential customer might be looking for at the very moment of their search. This practice is known as search engine marketing (SEM).
You've definitely seen Google Ads at work before, even if you haven't realized it. They're the ones responsible for any of those listings accompanied by the green 'Ad' label you'll notice at the top and bottom of every SERP. Now start imagining that the path between these sponsored results and your business' stunning site is a highway. Your job is to figure out what electronic road signs to place in your ad to keep the traffic moving smoothly towards your page and not looking like Los Angeles at rush hour. You don't have to do this alone, though. We're here to let you in on what Google Ads is and how you can use it to advertise your business on Google.
Open an account
All you need is your Google email credentials and the address of your dazzling website. It's free to sign up, so even if you're not ready to take your first ad out for a spin, it's still worth exploring around and seeing what this service can do to bolster your business' reach and impact.
Set your budget
Google Ads operates on a pay-per-click (PPC) model, making it a great safety net for beginners testing the Google advertising waters for the first time. Why? Because users – that's you after step one! – only need to pay up when someone actually clicks on one of their featured ads. We suggest starting small, perhaps around twenty five dollars, and exploring what that affords you in terms of ideal bids and, of course, return rate.Another way to set your budget is by working backwards with your business data. Multiply your profit per sale by your site's conversion rate by the percentage of your profit you're willing to fork over to Google. The product is the dollar value you're willing to 'buy' a click on your ad. You can then multiply that number by your ideal number of clicks per day to get your total budget.A big advantage of PPC ads is their patience. As you play around to find the best keywords for your biz, it could mean your ad won't appear as often as you'd like in the beginning. The upside is that you won't be losing money on bids that end up being a bit off the mark, and you'll even be gaining important comparative data in the process. Plus, if you've followed our steps and are quickly morphing into a keyword wizard, those clicks should start converting into more business for you. This is your cue to casually brush your shoulders off on an initial investment well made.
Mark your location
We don't know about you, but we don't tend to search for 'unclog a toilet' and 'Seattle' just to collect some fun trivia about plumbers in that area. Chances are, if that's what we're typing into the search box, then we could really use a helping hand. And if you're a Seattle-based plumber, that's where your ad steps in. Google allows you to set your location, so that your ad can feed into a local market of realistic potential customers, instead of wasting your money by appearing on the screens of people who live halfway across the world.
Choose your network
You will be presented with two options of where you would like your ads to make their debut. We recommend selecting 'Search Network,' which refers to the standard presentation of Google ads at the top and bottom of the SERPs. Your other option is the 'Display Network,' which would expand your ad into other Google promotional real estate like YouTube sidebars. The 'Search Network' offers more opportunity for differentiation and particularization through the keyword selection process, making it a solid choice for small business owners with smaller and more specialized markets.
Select your keywords
You can use Google Ads' Keyword Planner, as well as these other free essential SEO tools, to figure out what keywords you're feeling lucky about. First, let's define a keyword: a three to five word-long phrase that an Internet user might use to find a business like yours. For instance, a browser on the hunt for a new bike might type in: 'best quality mountain bike.' As the proud owner of your business' website, you're looking to find that sweet spot between a high volume of average monthly searches, and words that accurately describe your content with as much precision as possible. That is, while the search volume for 'movies' might be off the charts, the competition for that word will be so fierce that your film editing freelance company won't be able to enter the game.There are some keyword party tricks you can pull out here (we know we're cool, you don't have to tell us).
Leave a reply