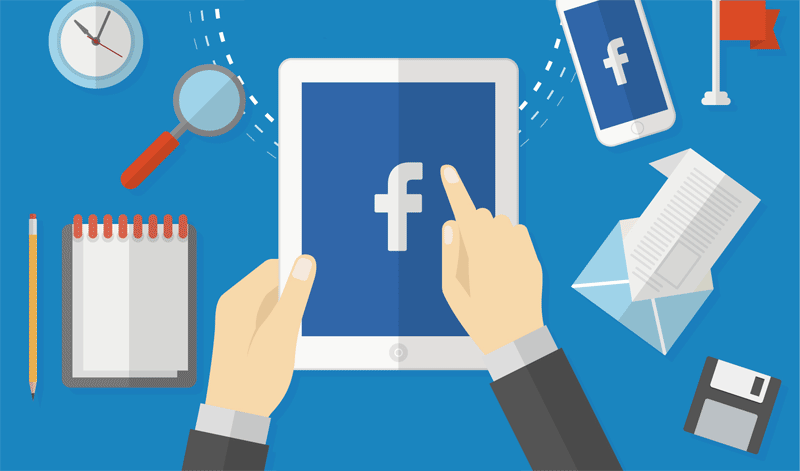 Impressive Facebook Account
Facebook isn't called the largest social platform for nothing. In fact, its capabilities extend far beyond social networking. Yes, it's a great place to stay in touch with your friends and former classmates, find inspiration, and receive insights on all things current – like the latest Web trends or breaking news updates. But this alone isn't what attracts over two billion monthly active users. On Facebook, you can practically do anything you want, like shop in the Marketplace, discover events happening in your city, seek recommendations in a group about any product, service, or interest, browse your favorite business's Facebook page – we could go on.
The first step to opening up this door of opportunities is to create a personal Facebook account – which is what this guide is all about. Only after you have your own, you are able to take advantage of the many cool features available on the platform, such as creating a Facebook business page, advertising, growing and engaging with communities, and more. So, if you haven't yet, here are the eight steps you need to take in order to create your own personal Facebook account:
Go to Facebook.com.
Fill in your personal details: your full name, email address, and password. Note that you'll only use the last two for future identifications.
Confirm your identity via email.
You're all set! Now you can start adding friends. Facebook will suggest people you might know based on your email address. You can also add friends based on their email addresses or type their names into your search bar later on.
02. Express yourself with images
Images are a big part of social networking. They allow friends to find each other easier among the 930,528,509 other Joe Smith's profiles out there. Plus, it gives you the opportunity to truly express yourself. If there are just two images you should focus on.
03. Fill out your profile information
Beyond photos, this is how you will describe yourself in words and through connections. Here you'll want to include everything from where you work and where you went to school to places you've lived, personal interests, professional skills, and more. This way you'll be able to find associations with other Facebook users and discover more people that you know on the platform based on your mutual items. In addition to these options, you can also include a short bio describing a little about yourself to allow your Facebook friends to get to know you even better.
04. Control your privacy settings
You have control over who sees almost every piece of information on Facebook. That is, by making it public or private. This means everything from a photo of you, an update that you share, your birthday, or what mobile phone apps are connected to your account. It's possible for all of these that you can choose whether you want it be visible to just yourself, just your friends, or the general public (which includes everyone on and off of Facebook). There are many aspects that you can control within Facebook's settings to get more specific than just 'private' or 'public,' such as groups, specific friends, and people in a certain location.
05. Like and follow your favorite business pages
As Facebook is the place to know what's happening in the world, the only task required by you is to bring it within arm's reach. You can do so by liking and following businesses that you admire or ones that share content that entertains, inspires, or educates you.
Leave a reply