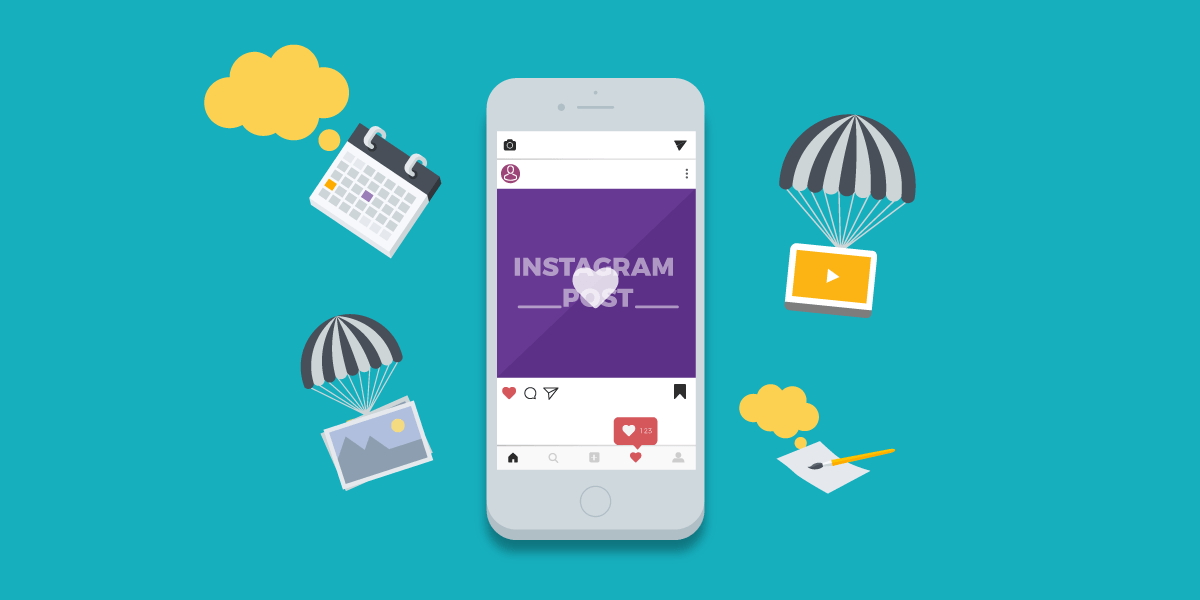 Instagram Tools for Your Business
You're well aware that a complete online presence for any business consists of creating a website and utilizing the most popular and relevant social media channels. The one that everyone (and by everyone we mean over 300 million people) seems to be virtually hanging out on all the time is Instagram. As a user of the platform, you might be hip with all the stellar Instagram features, like carousel posts, the new 'Ask Me Anything' questions sticker and a pretty nifty analytics tracker for business accounts. Yet, there's a whole world of tools outside the app that can really make your account stand out against the hefty crowd.
With a sprinkle of the right external add-ins, you'll be ready to up your engagement and followers, make the most of the platform with some 'secret' hacks, and simply have a blast creating fun content.
VSCO: the ultimate photo and video editing tool
It's a fact that most of us shoot our photos for Instagram on our smartphones. And thanks to VSCO's editing technology, no one needs to know that we don't own the newest camera device. It offers many advanced editing tools, from the basics like cropping and adding contrast to more sophisticated filters and film-inspired presets. VSCO allows you to craft whatever mood you're going for, be it happy and vibrant, vintage and grayscale, or dark and moody.
Unfold: build the most beautiful Instagram Stories
Instagram Stories have become a big hit, replacing those Snapchat days to the point where you might be saying #TBT. Yet, the content of each platform is oh so different: Snapchat might be for selfies and awkward happenings, but Instagram is all about making your brand look as professional as possible. So how do you create Instagram Stories for your business that look polished and poise at all times? Download the application Unfold, which allows you to create customized Stories that will honestly amaze your followers. With this application, you can choose from over 70 different templates and five fonts to layout your photos, videos, and text. There's no doubt that you'll be looking your best.
Boomerang from Instagram: for hyper-engaging short clips
No, we're not talking about the Australian throwing tool, but this video feature has the same concept. Boomerang videos take a burst of photos and compile them into a short clip that plays forward and backward. Picture a video of someone diving into a pool and being sucked back up just before they hit the water, then watch this replay again. And again. And again. Like GIFs, this guilty media pleasure can control our attention spans for long periods of time. Knowing that's the case, if you choose to produce this content yourself, your followers will be waiting in line for your next show. It's not hard to create a boomerang anyways: just download the app, then find a moving object and stand still while you press down the only button on the app to shoot the video.
Leave a reply