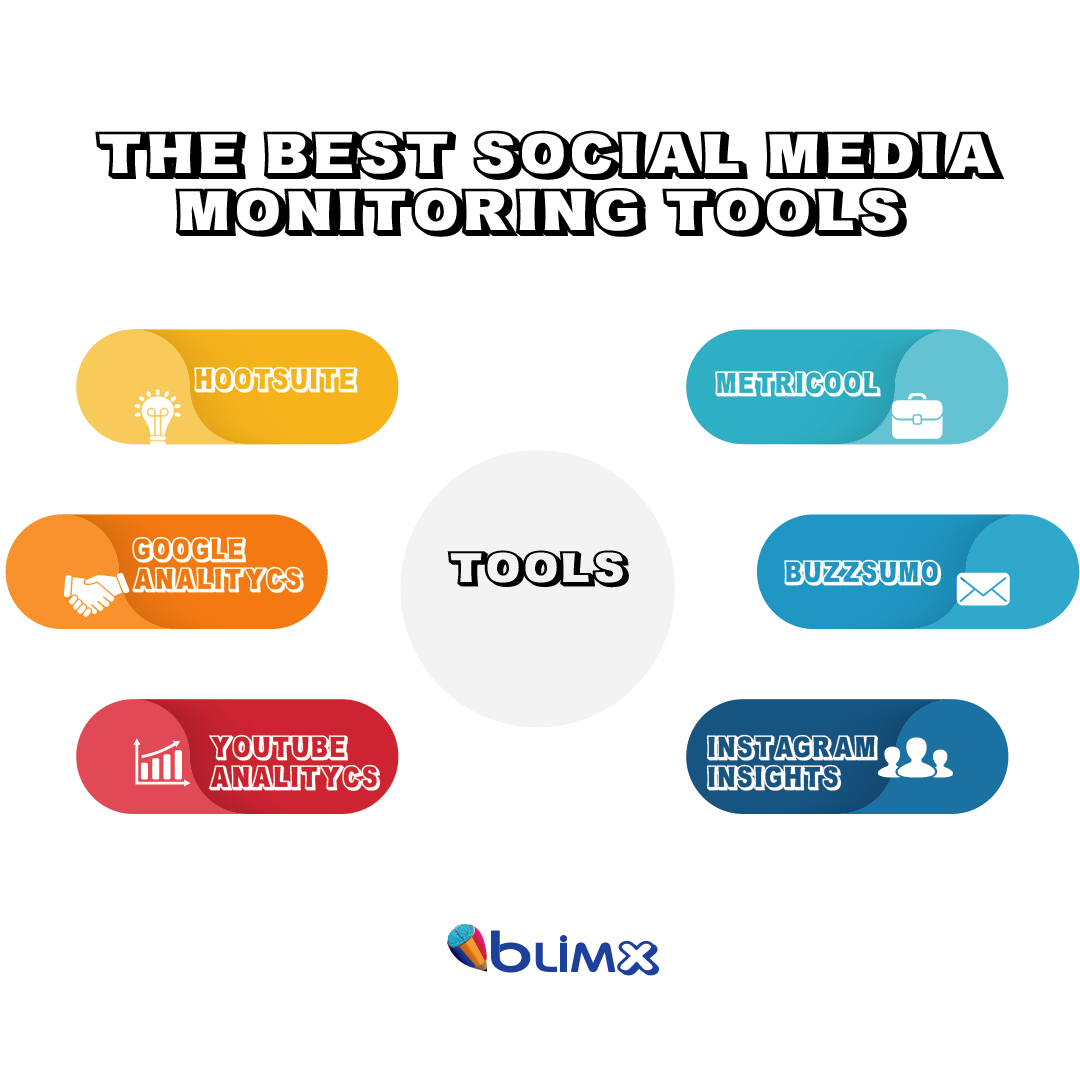 Planning a social media strategy for your business is a challenge, however the importance lies in measuring the results, whether by publication, campaigns, among others. Today we want to share with you 6 tools to analyze results in your marketing strategies.
Hootsuite: It is the most popular social media professional management platform. This tool allows you to manage facebook, instagram, Linkedin, twitter among others. As for metrics tracking, it serves for facebook, instagram and twitter automatically, with unlimited reports.
Metricool:  This platform has several functionalities, both for account management and for their analytics, which allow you to make your time more profitable and obtain endless useful data For your social media plan, There is no event in which we do not see in detail all the statistics of your social activity thanks to the functionality of Hashtags that Metricool has. But this is not all! Because for some time, she has added to her complete statistics, the possibility of auditing all the advertising campaigns we develop in Facebook Ads and Google AdWords.
Google Analytics: The solution par excellence to know the behavior of visitors with your website, google analytics is the best. In the Sidebar, Reports section, Social Media category, Overview option, you will find relevant information. Here, it is best to define your goals. This will allow you to know the impact of visits to your website from social networks. Being Analytics, you will be able to know the complete navigation cycle of your users.

Buzzsumo: The Buzzsumo tool is also very useful for locating influencers, either those who are promoting your content or those who could do it. Its main product is a search bar in which you enter a topic of interest or a web domain (for example, niumedia.mx) to find out which content of the topic or domain has the greatest weight and popularity in social media. In this way, you can know how your content is doing against those of your competition in social networks, identify your faithful and influential followers and convince those who promote your competition, to move to your side.
Youtube Analytics: It is a system for analyzing user activity in relation to our videos and YouTube channels. It was launched by YouTube itself in November 2011, replacing YouTube Insights. After undergoing different updates and modifications to its interface, this tool is currently integrated into Creator Studio, which is how the main YouTube control panel is known. Instagram Insights
Instagram Insights: Is a super complete (and free) tool that allows you to monitor the results of every action taken on this network. You can view demographic data of your users, reach of your publications and more.
Leave a reply