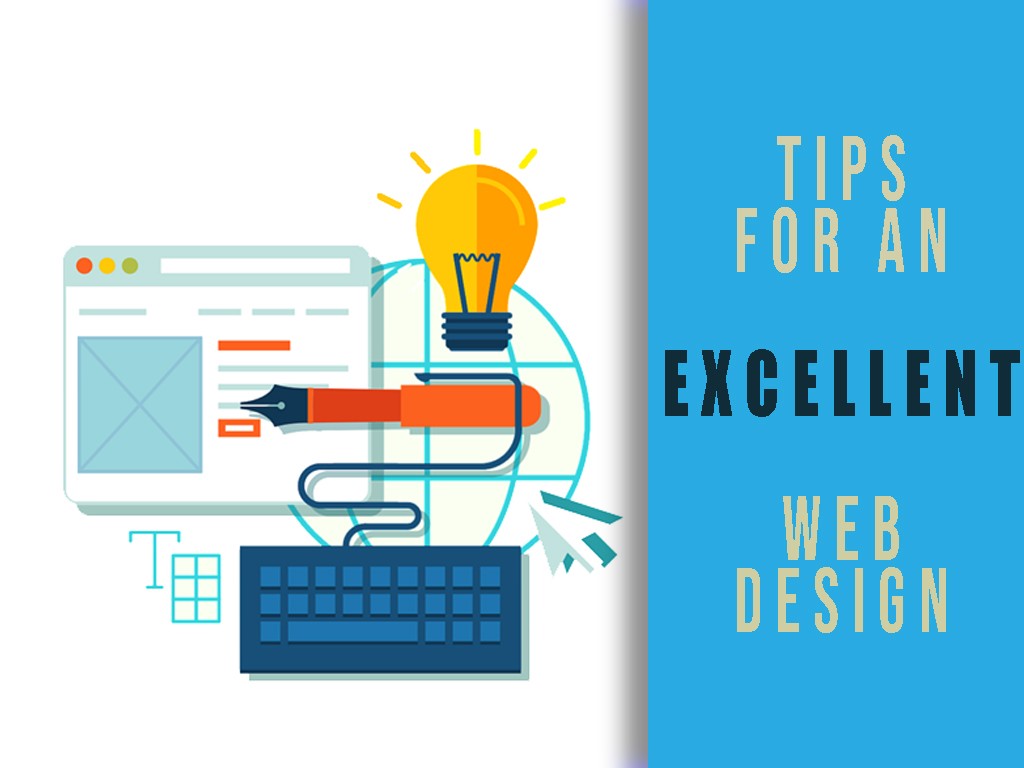 Tips for an excellent Web Design
On the Internet, web design tips are a dime a dozen. Many people have opinions on what the perfect website looks like. That's because, to a certain extent, design is subjective. What one person likes, another might find hideous.
At the same time, web design is one of the most important factors for the success of a website. In fact, almost half of people say that the design of a site is their main factor for judging a company's credibility. As a consequence, it also influences conversions, bounce rate, and more. So, i'ts time for you to ask within 5 seconds of landing on your website: can your visitors determine what your company does? Could users easily navigate to the blog if they need to? Is the layout of your pricing easy to understand?  Do you have an extremely high bounce rate?
If you're finding yourself answering 'no' to these questions, it might be time to take a hard look at the way you've been designing and optimizing your website. In the following, you will find some research-based tips and tricks on how to improve your web design.

Leverage a visual hierarchy
Every page has a visual hierarchy. If you're not familiar with that concept, here's our definition:
"Visual hierarchy refers to the arrangement, size, color and contrast of visual elements. It determines their relative prominence and the order in which they are seen by the human eye."
Web designers use visual hierarchy to guide visitors attention to important elements first. The website layout includes the position (high or low on the page), sizes (big or small), visuals (video, images, icons) and contrast (color and white space).
Make Site Speed an Absolute Priority
It's probably one of the least debated facts in the web design sphere that speed is important. Research has shown that it influences everything from bounce rate over user satisfaction to conversions and revenue.
If your site is slow, visitors will not stick around. Period. Plus, because users care, search engines also do and factor your page loading speed into their rankings. For that reason, it's paramount that you invest in making your site as fast as possible.
Continuing with the theme of less, this also applies to your design in general. A huge study by Google has shown that visitors don't like visual complexity. The gist: the more complex your design, the less it is perceived by visitors as beautiful.
What does that mean for your site? Besides the point above, here are a few ideas:
Rethink the sidebar — More and more websites are ditching the sidebar in favor of single-column design (for example, the one you are on right now). It means less distractions and puts the focus clearly on the content.
Stick to standard layouts — People love familiarity and can get weirded out by non-standard site designs. Therefore, it can be a good idea to stick with familiar design tropes and layouts. You can still find ways to stand out in other ways.
Include Social Share and Follow Buttons
Producing great content and offers only go so far if you aren't giving your users the opportunity to share what you have. If your website currently lacks social share buttons, you could be missing out on a lot of social media traffic that's generated from people already reading your blog!
If this sounds new to you, social sharing buttons are the small buttons that are around the top or bottom of blog posts. They contain icons of different social media website and allow you to share the page directly on the social media channel of your choice. These buttons act as a non-pushy tool that encourages social sharing from your buyer personas.
Stick to standard layouts
That same study by Google found that "high prototypicality" also correlates with perceived beauty. In other words, weird isn't usually pretty. A website that follows standards is more likely to be loved. The sites considered the most beautiful have both high prototypicality and low visual complexity. They are both simple and clean.
When designing your website, navigation is key, it's essentially the map that displays the core places users can visit. There's nothing worse than a site with a disorganized or confusing navigation interface. When improving your website's navigation, it's important to ensure that your visitors can easily find what they're looking for. Some characteristics of a lean navbar include streamlined content, navigation hierarchy, and responsive design, so the experience doesn't drastically change on mobile.
If users cannot find what they're looking for, they have no reason to stay on your site. Instead, they will certainly bounce and find a competitor that offers a better user experience.
Web design is a complex topic and is a factor with a lot of influence on the success of your website. For that reason, it's best to know what you are doing. Relying on research for advice is a good way to ensure that.
The above techniques can be used to make your sites more effective, better serve your visitors as well as improve conversion and other success markers of your site. Hopefully the above helps you to improve your own web design. If you have additional tips, studies and information, please feel free to share.
Leave a reply