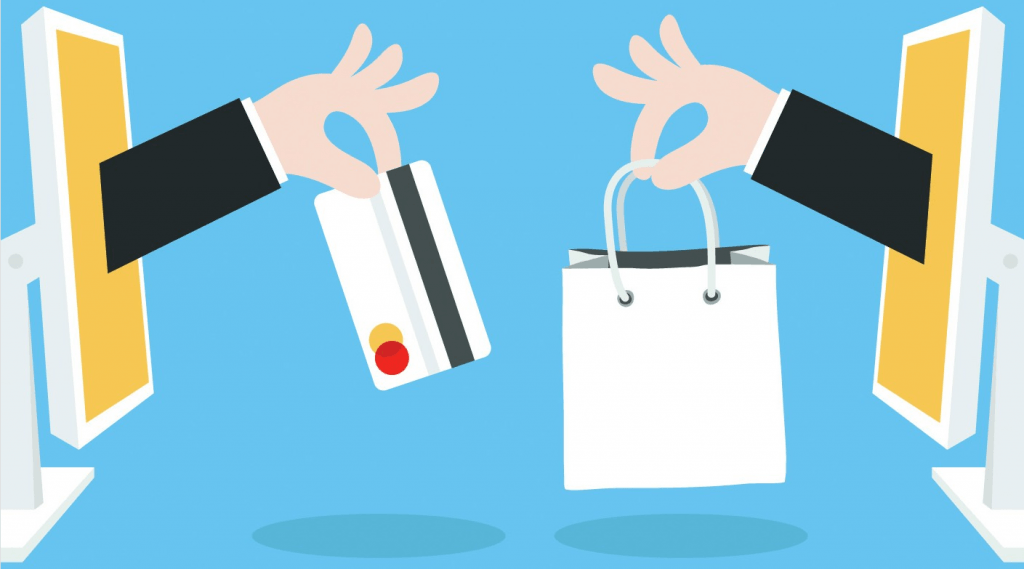 Unify Your Online and Offline Business
Last year, over 100,000 Shopify merchants sold in-person to grow their customer relationships. Even with the fast-paced growth of online shopping, it's clear retail stores are a critical part of modern commerce.
That's what makes selling in-person and online such a powerful combination. Your customers can shop where they want to shop, and you get to combine the efficiency of ecommerce with the engaging, hands-on nature of shopping in-store.
However, you need the tools to deliver a seamless online and offline experience. That's why we're excited to introduce the new Shopify Retail Kit, a fully-featured hardware collection to help you deliver an unmatched shopping experience in store.
Since the Shopify Retail Kit connects directly to your other locations and online store in Shopify, you can manage your entire business in one place. Power your in store experience with three tools designed to simplify your checkout process:
Tap & Chip Reader. Accept contactless and chip card payments, including Google Pay and Apple Pay, anywhere in the store.
Dock. Power and display your Tap & Chip Reader at a comfortable angle that makes payments easy for your customers.
Retail Stand. Declutter your counter and delight customers with a flip stand that simplifies checkout.
Shopify's Tap & Chip Reader was created with you and your customers in mind. Tap & Chip moves with you to wherever you need it to be, for a convenient checkout experience.
The Tap & Chip Reader accepts chip credit cards and contactless mobile payments, including Apple Pay and Google Pay, directly from your smartphone or tablet. You'll also be able to accept tap-enabled credit cards. The reader connects wirelessly to phones or tablets using the free Shopify POS app, so your staff can assist shoppers and handle transactions around the store. Plus, the card reader is EMV and PCI certified, making every transaction secure and keeping you and your customers safe.
Winner of a coveted Red Dot Product Design award, Shopify's Tap & Chip Reader is small enough to fit comfortably in your pocket and features a hardy scratch-resistant and shatter-proof case, design details that ensure it can stand up to daily use around your store.
Leave a reply