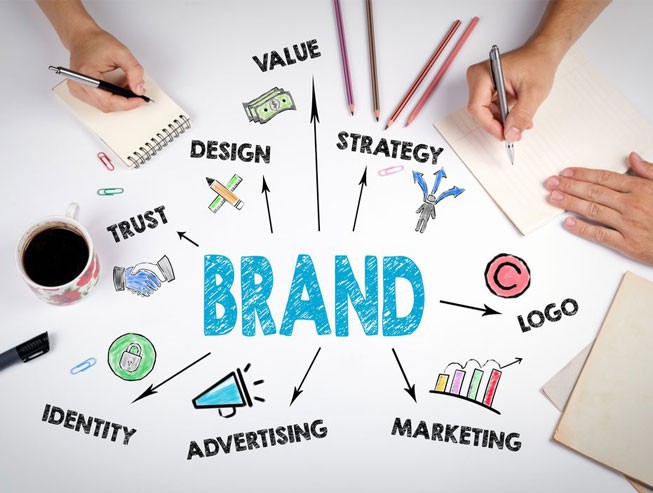 What is Branding? What does your brand sell?
The effective brand thrives on consistency. This is the reason why you have to think as much about how you want your brand to feel. From the logo to the message and how your advertising feels, your brand must be consistent.
The experience your customers get from your brand will shape your perception of your business. This effect must be maintained to gain the confidence of its buyers. Even this is the case when your business is aimed at the millennial generation. According to a study by SDL, 60% of American millennials expect a consistent experience when they interact with a brand, whether online, mobile or in the store.
To achieve a consistent brand feel, the underlying objective of each content must resonate with the main brand message.
Develop a brand identity with which your consumers want to relate
People tend to identify with companies that share their values ​​and ideals. Your customers should be able to identify your brand based on how it is presented and what it says about itself.
Use an attractive design
Aesthetics is an important factor when it comes to creating a brand for your business. From your color choices to the curves of your logo, there is a psychological interpretation that your customers choose what they see.
According to statistics, color increases brand recognition by up to 80%. By creating the design your brand is going to associate with, the process to achieve optimal results can be difficult, but the result is a brand that customers will adore, creating the impression of sophistication and good taste.
Understand your clients deeply
The amount of information a brand has of its target audience will be reflected in the success of the brand. Some of the most successful brands have taken decades to study their ideal clients and still spend so much in acquiring information about their clients.
Having data such as taste or preferences, income levels and the age of your clients can help you project your company in a way that appeals to your audience.
Having a deep understanding of your audience can also help you minimize the dropout rate, which is often the result of poor brand positioning.
Stay true to your brand's message
Unfulfilled promises and failure to meet customer expectations are one of the reasons why most brands end up losing the client's trust. According to Bopdesign statistics, 54% of people do not trust brands. Not staying true to your message and your promises is the main cause of this
Leave a reply