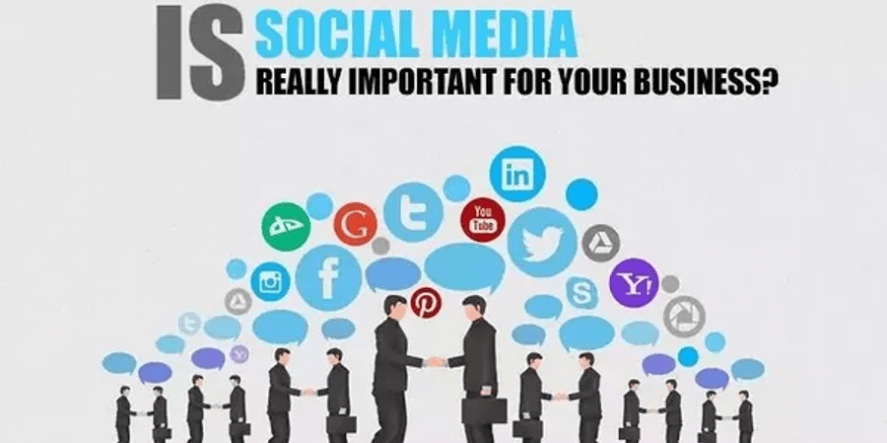 Why Social Media Is Important for Business Marketing
Let's start with one simple fact: your business needs a social media presence.
It doesn't matter if you run a small local shop or a big national company. Social media is an essential piece of your business marketing strategy.
Social platforms help you connect with your customers, increase awareness about your brand, and boost your leads and sales. With more than three billion people around the world using social media every month, it's no passing trend.
What you might not know is that you're ready to get your company's social media off the ground right now. You don't need to know every intimidating buzzword or have the magic number of followers. You can get started immediately—and even enjoy yourself in the process.
Here are six reasons why investing in social media is a wise business move.
Build Awareness
If people don't know about your business, they can't become your customers. Social media boosts your visibility among potential customers, letting you reach a wide audience by using a large amount of time and effort. And it's free to create a business profile on all the major social networks, so you have nothing to lose.
Define what you want to get out of social media to develop a social media strategy. Do you want new customers to discover your services? Do you hope to bring more local shoppers into your stores? By keeping your strategy specific, you can determine which social media channels are the best fit for your business.
[cz_gap height="120px" id="cz_70850″][cz_title title_pos="cz_title_pos_center" css_animation="none" smart_fs="true" id="cz_40918″]
Let's Reach New Peaks Together
[/cz_title][cz_title title_pos="cz_title_pos_center" smart_fs="true" id="cz_43716″]
Small or large, tell us your business and website aims and we'll achieve them together. Use our project builder and get started today!
[/cz_title][cz_gap id="cz_58802″][cz_button title="Start a New Project" btn_position="cz_btn_center" sk_button="border-radius:100px;border-bottom-style:solid;border-color:#fffffe;border-top-style:solid;border-right-style:solid;border-left-style:solid;background-color:#fffffe;padding:5px 20px 7px 20px;border-width:3px 3px 3px 3px;font-weight:700;position:relative;display: table;margin:0 auto;color:#222222;font-size:18px;" icon_position="after" effect="cz_btn_fx_7″ icon="fa fa-long-arrow-right" link="url:https%3A%2F%2Fblimx.com%2Fcontact%2F|||" id="cz_56726″ sk_hover="background-color:rgba(51,51,51,0.01);color:#fffffe;"][cz_gap height="150px" id="cz_72301″]
Leave a reply